Our meetings start at 7:00 p.m. on the third Wednesday of each month. We meet at
Cypress Hammock Park, 1300 Coral Springs Drive, (west side, between Royal Palm and Atlantic).


For more information on any of our monthly programs,
JUST USE YOUR MOUSE TO POINT TO THE PICTURE
BELOW THE DATE AND PROGRAM TITLE IN EACH BOX BELOW!

Not a member? Come visit with us, join in the FREE program for the evening
and learn all about us!!!!
February 19, 7:00 PM!


Marlene from Sweet Stand-ins will show us how she creates these lovely dessert items that are NOT food! She's an artist who uses joint compound to make these sweet delights! She may even have a few for sale! Join us to learn all about her amazingly interesting self-taught art!

We are still planning the last half of our 2022 program schedule, so check back to see what's coming up!

Also, check out the Coral Springs Craft Guild facebook page! We hope you will LIKE us and SHARE us with your friends!
January 20, 2022
Have a Hug...Share the Love!
February 16, 2022
Desserts to admire, not to eat!!!
March 16, 2022
Altered Paintbrushes!
April 20, 2022
Lighted, painted wine bottle!"
Hearts for everyone! Pick a table and craft a heart with paint, embroidery, mixed media, paper crafting, or other! Have a Hug...Share the Love!
Look alike desserts...for admiring, not eating!!!
Bring in a new or old 4" brush and transform it into a piece of art! Supply list upon request or see our Facebook page.
Bring a clean wine bottle and some paint brushes. Paint colors are dark pink, white, black, and green. Light kits available for purchase.
Join us at any meeting to meet us, have fun, and learn all about the guild! Guests can attend up to 3 times at no charge, but we hope you will join before that!! After 3 meetings, guests are charged $10. All activities at our meetings are complimentary for members.
There are no strangers here - just friends you haven't met yet!

Our monthly programs are open to the public, and run from 7:00 pm to approximately 8:30 pm. Our meetings are held on the 3rd Wednesday of every month. We follow the Covid Guidelines as required by the City of Coral Springs, which currently include the wearing of masks.
Beginning about 8:45 pm, the guild conducts a business meeting for our members only.

Visit our facebook page for pictures and information about us!
Meeting Location:
Cypress Hammocks Park, 1300 Coral Springs Drive, Coral Springs
(on the west side of Coral Springs Drive, in the meeting room near the pool and tennis courts,
south of Royal Palm and north of Atlantic)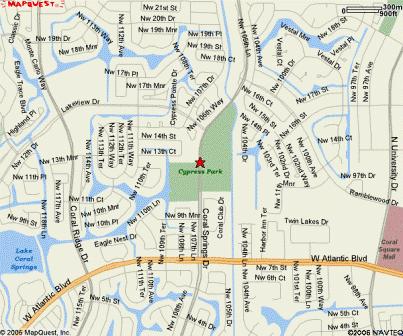 At any meeting, a donation to the Coral Springs Craft Guild would be greatly appreciated
so we can continue to bring you great programs including the make and takes
while still meeting the monetary obligations of our Craft Guild. THANK YOU!!!