Programs - 2018

Our meetings start at 7:00 p.m. on the third Wednesday of each month and are held
at Cypress Hammock Park, just north of Atlantic Blvd. on Coral Springs Drive.



For more information on any of our monthly programs,
JUST USE YOUR MOUSE TO POINT TO THE PICTURE below the date and program title!
PLEASE NOTE: We are currently planning for 2018 and will be updating as soon as this year's programs are finalized.
Information from last year is still listed to show examples of some of the great programs we have had in the past!
Most programs and craft projects are FREE with your membership and up to
three meetings are free for guests. (If there is ever a small charge, it will be stated in the description.)
Wednesday, Jan. 17, 2018

Jackie Minnett, a local beekeeper, is visiting to tell us all about beekeeping, honey and beeswax products, and more. She will also be crafting with us, teaching us how to make a terrific lip balm, something we can all use this time of year!

Use your mouse and hover over any picture below for information on the project for that month, then join us for a fun night of crafting or learning about crafts!

Also, check out our facebook page! We hope you will LIKE us and SHARE us with your friends!
January 18, 2018
Beekeeper Jackie Minett tells us all about bees, honey, and beeswax products and will be crafting with us!
February 21, 2018
We are all about crafting fun stuff! This month we have several projects going on! Pick which one you want to participate in!

Last year's program: March 15, 2017
"All things 40!" Raffle and Auction 40th Anniversary Scholarship Fundraiser
Last year's program: April 19, 2017
Learn all about floral arranging!!
Jackie Minnet, or Buzzalina, is a wonderful and creative local beekeeper. Join us and learn a bit about how important bees and polinators are, and how to craft natural products like lip balm and hand made wild flower paper!
Woo hoo! We are crafting together! Join us and choose one of 6 different projects we are crafting to sell at our Spring Event. You will be taking home a sample!


Last year's program: Fun, fun, fun! 40-Everything raffle and auction. What can you create with 40?? A necklace with 40 beads? A doggie treat jar with 40 biscuits? A painted plant pot that cost you 40 cents??? Bring your friends and family to join us for some fun and laughter!
Last year's program: Christopher Desalvo of Christopher's Garden of Love Florist is joing us to teach us all about floral arranging!
Last year's program: May 17, 2017
Create a cute painted plant pot for our 40th anniversary flower!
Last year's program: June 21, 2017
2017 Holiday Show Preview Meeting!
July 19, 2017
Our July Round Table Make and Take!
Last year's program: August 16, 2017
Community Service Projects Month!
Join us and create a cute painted plant pot to grow your CSCG 40th Anniversary flower! The pot, paint, and plant are provided; please bring one 1/4 to 1/2 inch flat brush and one small round brush if you can.
,
Our June program will be a preview of our 2017 Holiday Show. We'll be making some items to be sold at our show in October, guests and new members will get a preview of the show, and there will be fun and games for all members and guests!!

You'll be able to choose one of these 6 different projects to make and take home: a bedspring snowman, a flowerpot candy dish, hot glue art, glass magnets, create-a-stencil, and a straw wreath.

Join us and help us serve our community. We'll be making cards and filling goody baskets for our First Responders. Join us and help us thank them for all they do to keep us safe!

Join us at any meeting to meet us, have fun, and learn all about the guild! Guests can attend up to 3 times at no charge, but we hope you will join before that!! After 3 meetings, guests are charged $10. All activities at our meetings are complimentary for members.
There are no strangers here - just friends you haven't met yet!

Our monthly programs are open to the public, run from 7:00 pm to approximately 8:30 pm, and are followed by light refreshments. Our meetings are held on the 3rd Wednesday of every month.
Beginning about 8:45 pm, the guild conducts a business meeting for our members only.

Visit our facebook page for pictures and information about us!
Meeting Location:
Cypress Hammocks Park, 1300 Coral Springs Drive, Coral Springs
(on the west side of Coral Springs Drive, in the meeting room near the pool and tennis courts,
south of Royal Palm and north of Atlantic)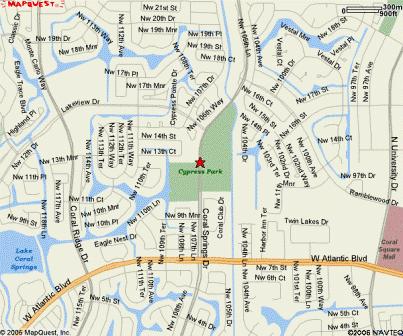 At any meeting, a donation to the Coral Springs Craft Guild would be greatly appreciated
so we can continue to bring you great programs including the make and takes
while still meeting the monetary obligations of our Craft Guild. THANK YOU!!!