Our meetings start at 7:00 p.m. on the third Wednesday of each month and are held
at Cypress Hammock Park, 1300 Coral Springs Drive, (west side, between Royal Palm and Atlantic).


For more information on any of our monthly programs,
JUST USE YOUR MOUSE TO POINT TO THE PICTURE below the date and program title!
Most programs and craft projects are FREE with your membership and up to
three meetings are free for guests. (If there is ever a small charge, it will be stated in the description.)
NON MEMBERS: PLEASE RSVP to anjscarbro@gmail.com so that we can be prepared
with program supplies for you...THANK YOU!!
Wednesday, October 16, 2019

It's our exciting Holiday Round Table Crafting Night! Choose from 8 diferent projects: a cute Pumpkin on a bottle, Santa going down a chimney, an adorable Snowman, unique greeting cards, a beautiful set of holiday earrings, an adorable reindeer, a cute cardinal, and a Welcome Fall sign! Sign up for the one you want at our 42nd Annual Craft Show and Holiday Boutique on October 4th and 5th. See you there!! We will begin PROMPTLY at 7:00 p.m., Cypress Hammock Park, Coral Springs.†See you there!


Also, check out our facebook page! We hope you will LIKE us and SHARE us with your friends!
January 16, 2019
Tips and Techniques!
February 20, 2019
Steampunk bottles!
March 20, 2019
March Crafting Event!
April 17, 2019
A beautiful, patriotic sunset painting!
Tips and techniques, websites and products, show display ideas and demos!
Letís talk STEAMPUNK! A mixture of fantasy, history and science...at least thatís what some say.
Fun, fun, fun! 6 big round tables, each with a different teacher, teaching some terrific free projects! Your choice of a cute fabric bunny, a pretty teacup with a fresh flower arangement, a cute chick tealight holder, wood floppy ear bunny, ladybug hugs sign, and a macrame' tropical bottle!
A beautiful sunset sky painting!
Join us at any meeting to meet us, have fun, and learn all about the guild! Guests can attend up to 3 times at no charge, but we hope you will join before that!! After 3 meetings, guests are charged $10. All activities at our meetings are complimentary for members.
There are no strangers here - just friends you haven't met yet!

Our monthly programs are open to the public, run from 7:00 pm to approximately 8:30 pm, and are followed by light refreshments. Our meetings are held on the 3rd Wednesday of every month.
Beginning about 8:45 pm, the guild conducts a business meeting for our members only.

Visit our facebook page for pictures and information about us!
Meeting Location:
Cypress Hammocks Park, 1300 Coral Springs Drive, Coral Springs
(on the west side of Coral Springs Drive, in the meeting room near the pool and tennis courts,
south of Royal Palm and north of Atlantic)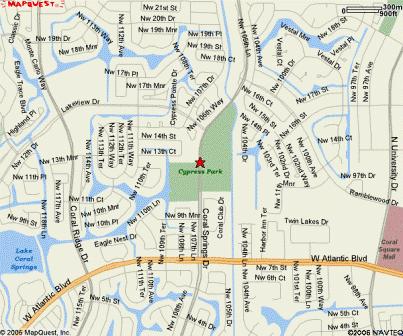 At any meeting, a donation to the Coral Springs Craft Guild would be greatly appreciated
so we can continue to bring you great programs including the make and takes
while still meeting the monetary obligations of our Craft Guild. THANK YOU!!!